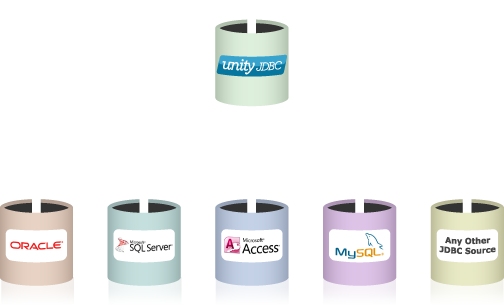 UnityJDBC allows any Java query and reporting software to combine data from multiple databases without requiring any new systems or server modifications. Simple data virtualization.
Real-time decisions and reporting immediately.
Data virtualization does not have be hard and costly!
JDBC driver for MongoDB®
The JDBC driver for MongoDB allows SQL queries on MongoDB and integration with JDBC-enabled tools. Combined with UnityJDBC virtualization, joins between MongoDB collections and relational databases like MySQL are easy.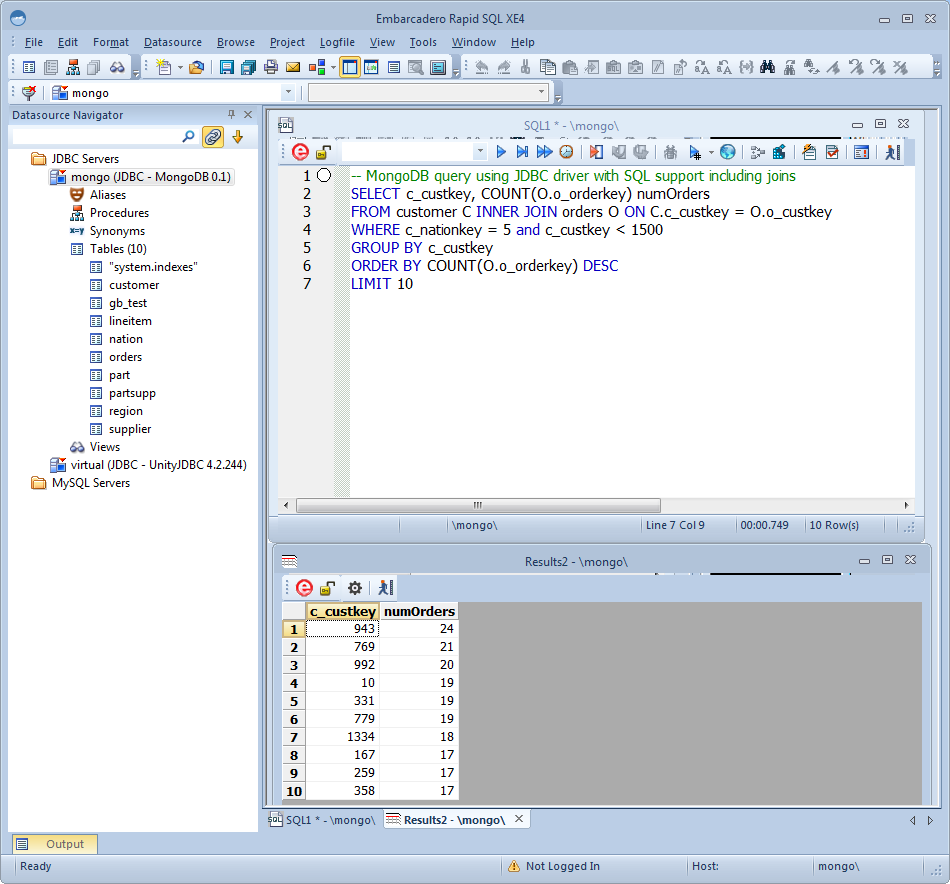 JDBC driver for Splunk
The JDBC driver for Splunk allows SQL queries on Splunk and integration with JDBC-enabled tools such as Tableau. It is easier than ever to visualize data in Splunk.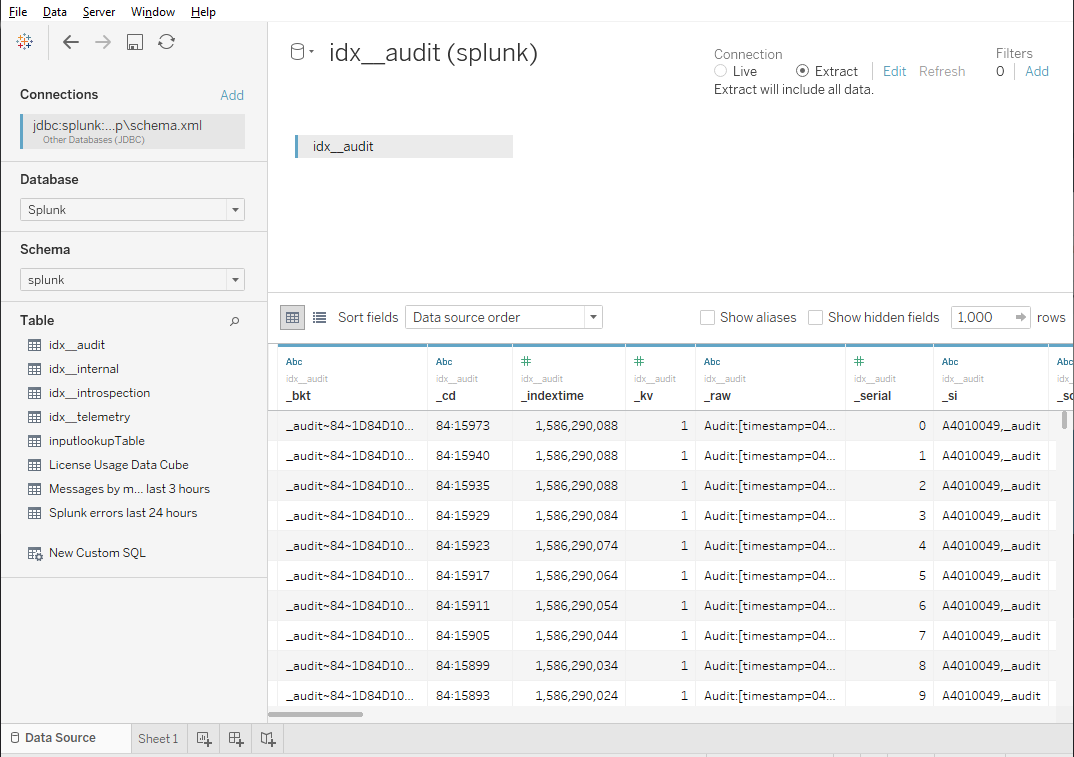 Do you have too many databases to manage? Is your data in multiple places? Query and synchronize multiple databases including Oracle, MySQL, PostgreSQL, and Microsoft SQL Server with the free UnityJDBC multiple source plugin for open source SQuirreL SQL.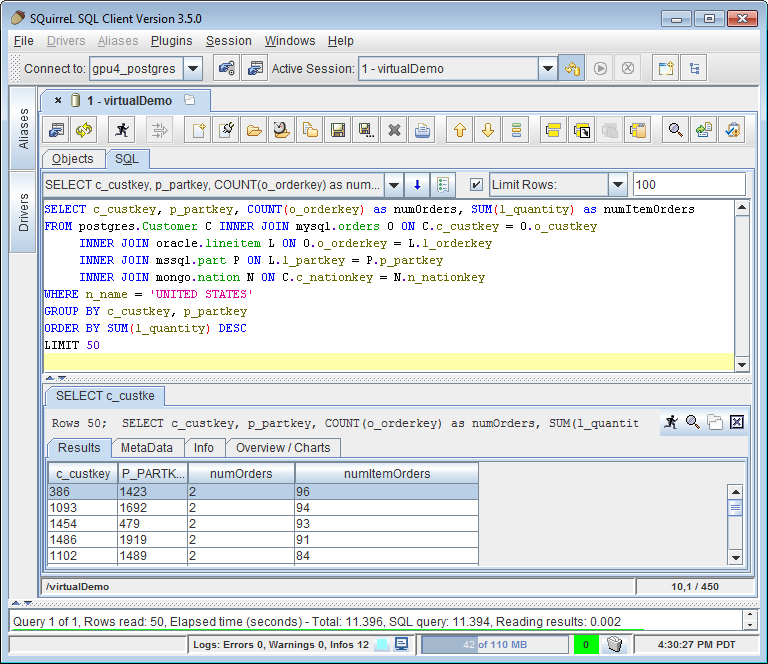 Are you making business decisions with all your valuable data? Perform business intelligence and reporting with all your corporate data wherever it is! UnityJDBC integrated into any reporting solution transforms data into intelligence to increase sales and profits.